Shore Temp Heating & Cooling, LLC.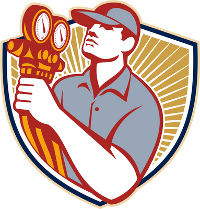 Serving the heating and cooling needs of Ocean County and Monmouth County, we install, service, and maintain air conditioning and heating systems. Licensed and insured, with over fifteen years experience in the business, Shore Temp's owner provides top-notch, affordable service to all townships within Ocean and Monmouth Counties of New Jersey.
Shore Temp provides extremely competitive prices for all of your air quality needs. Whether you need service for a window air conditioning unit or a full upgrade to central air conditioning, there is no job too large or too small for Shore Temp! Based in Toms River, and focusing exclusively on Jersey Shore heating and cooling service needs, from air conditioning repair, installation and maintenance to heating furnace repair, installation and maintenance, Shore Temp understands the unique air quality needs along the New Jersey coastline.
Shore Temp Testimonials
Customer contact information is available for reference by request.
"For the past several months my husband and I have been having tremendous difficulty with our floor board heaters. It would just get hotter and hotter and never stayed the same temperature. We had some of the large air conditioning repair companies in Monmouth County come to our place and we ended up spending thousands of dollars. The issue was still not resolved! Eventually, we found Shore Temp and they not only fixed our problem, but they did it for far cheaper than the other guys. My husband and I absolutely recommend Shore Temp!" – Lois G. (Ocean Grove, NJ)
"We have an older home and were using basic air conditioning units in our small home during the brutally hot month of August. We just couldn't cool down the place, and our electric bill was enormous! Shore Temp came to our home, serviced our window units, and not only was the entire home cooler within the hour of his work, but our electric bill has already seen a drop! Thank you Shore Temp!" – Crystal W. (Brick, NJ)